Coffee for Weddings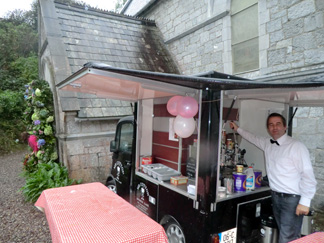 Honestly this is the best idea ever and we just want more people to know about it!
Hire a Mr Cotton van for your wedding and you can treat your guests to a fabulous cappuccino, latte, hot chocolate and much more. See your guests have fun and chat and be guaranteed you won't have to look for them when the time comes for that all important photo outside the church.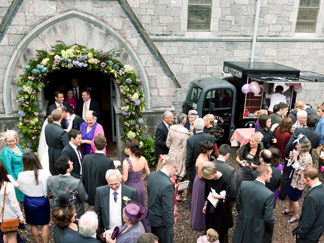 For all the weddings we have done, each one has been special and so much fun, there is nothing quite like an Irish Wedding …. Whatever the weather!
Mr Cotton is also available to hire for other events whether they are private (you pay for the hire of service) or public where Mr Cotton charges the customers at competitive café price at no cost to you.
For all events we recommend that you provide us with a minimum of two weeks notice to ensure that we provide the best service for you.

For more information please contact us at Contact us or call us on +353-86-3859031.